THE DALLAS DAN BAND
THANKS FOR YOUR INTEREST IN OUR MUSIC
HERE ARE A FEW THINGS ABOUT US.

Dan was born and raised in Dayton, Ohio where he started his first group in 1958.
Dan moved to Dallas, Tx. in 1985 where he performed
for 20 years. "I tried Baltimore for a year before settling in beautiful Arizona in early 2004. I think I've found my home".
He has been entertaining since age 13 in rock and country bands. "Over the years I have also enjoyed playing some songs from the Sinatra era".
Dan has worked with a duet all the way up to a 9 piece group.
EILEEN was born in Orange NJ. where she performed in various rock and folk groups. She recieved a masters degree in counseling at Lehigh University. She moved to Baltimore where she worked as a therapist.
In 2003 Eileen joined the Dallas Dan Band to complete the duo. She moved to Arizona in 2004, where she is proprietor of her own antique business in Glendale Az.
FOR BOOKINGS write to: gitarzan5@yahoo.com
OUR SOUND
We are musicians/vocalists with a "full band" sound.
Using an electronic keyboard and guitar, we can produce a dynamic sound that will satisfy whatever your musical taste. We can rock the house with a large pa system or play at a pleasing volume that does not over power conversation.

Our musical selections can take you from the 40's music of Frank Sinatra, thru the good old days of rock and roll and up to the present day country sounds of artists like Vince Gill and Alan Jackson.
We perform love songs from your favorite artists that will spark memories or tunes that will get you on your feet and dancing to the upbeat rhythm of the swing era.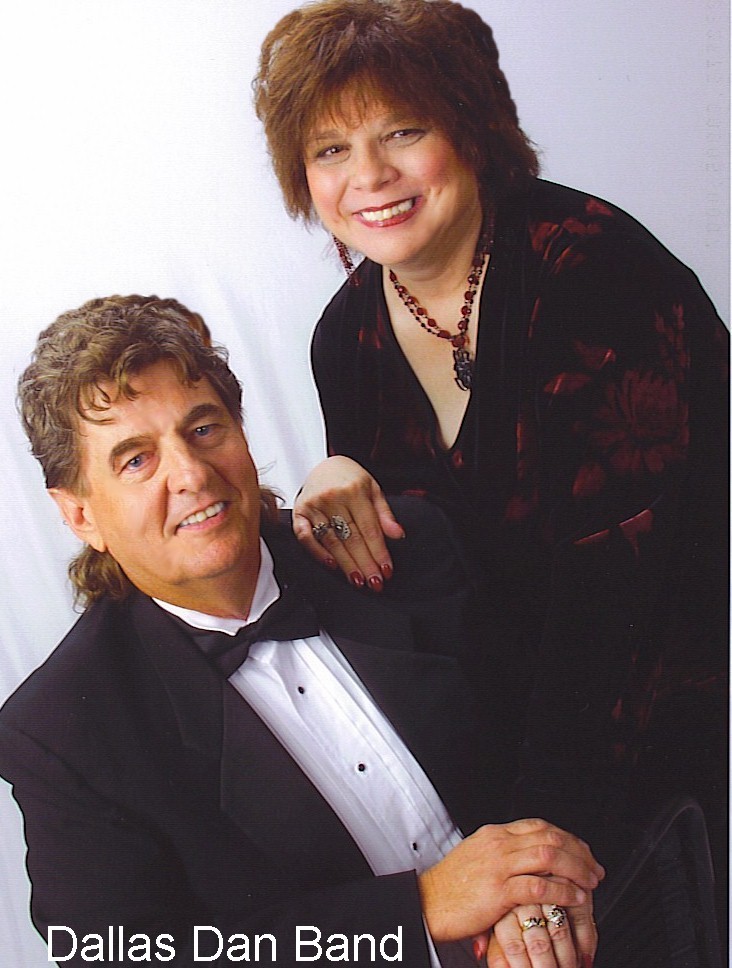 DAN'S HOBBIES:

"Of course MUSIC is my favorite hobby, but I also enjoy tennis, walking, flea markets, on-line card and board games and shooting pool. I guess I am real competative, as I like 1 on 1 challenges".
.
CHECK OUT OUR UPCOMING PERFORMANCES (Click on link below)
DAN & EILEEN: THE DALLAS DAN BAND